Creating a Nature Notebook
After yesterday's scavenger hunt, we had all the items we needed in order to create a Nature Notebook for Bo to use throughout the summer holidays. It is a simple affair, and old note book with a newly designed and made front cover, the fun will come as much from filling it as it did from creating the masterpiece. The effort of two days and a lot of glue, but it was well worth it.
Creating a Nature Notebook The Materials
So a quick list of all the items we used in the making of this Nature Notebook, with a picture below (these were all found in yesterday's Scavenger Hunt):
1 Notebook
2 Long straight twigs
5 leaves from trees
5 plant leaves
6 daisies
6 buttercups
Green Paper
Glue
Creating a Nature Notebook The Process
The actual process was very simple, punch some holes in the side of a few pieces of paper (or some floded sheets as we used) and then connect the two twigs one on either side (we used loom bands through the punch holes, they worked a treat).
Decorate the front (and back) cover with the glue and items found on our Nature Scavenger Hunt yesterday.
Leave to dry.
Pretty simple really.
In use
We now have a very smart notebook that Bo can use to note down all her wildlife sightings or anything else she fancies really, but we hope to use this a lot on our nature walks around the lake.
Bo proudly shows off her new book
UPDATE…..
Bo taking notes in her book – It's never to early to start becoming a note taker
in nature – (I saw a Wood Pigeon)
Linking with….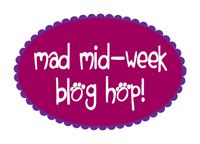 Did you enjoy Creating a Nature Notebook? Or find it useful? Then please do share it with your friends using the links below.